Downloadable content is almost a must in today's gaming community, providing fans with a little more of what they have come to love from their games. Some add characters, new maps for online play, or a complete story-driven experiences providing many more hours of gameplay. With almost every game having DLC nowadays, these are just some of the many examples of great downloadable content that is offered.
Borderlands: The Secret Armory of General Knoxx
Enter Borderlands. The game that literally took everyone by surprise and is owned by RPG and shooter lovers alike. The Secret Armory of General Knoxx made the game a whole lot better. On top of raising the level cap, it added new enemies, some amazing weapons, and some great locations. The story was average, but it did fit well with the rest of the game. It was funny and was a lot of fun.
Red Dead Redemption: Undead Nightmare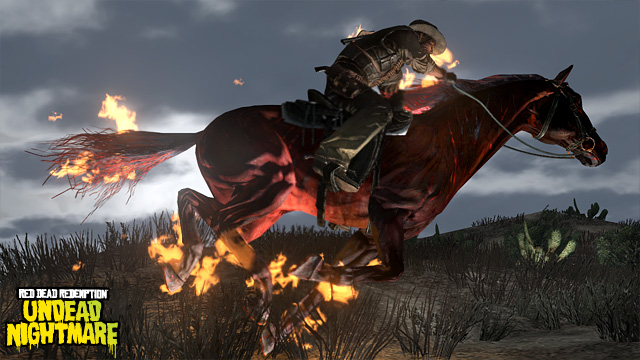 Rockstar did the unthinkable and created Red Dead Redemption, a game set in the West complete with horses, outlaws, gun fights, and a whole lot more. They went a step further a few months later and released the Undead Nightmare, a zombie filled extravaganza. Everything was zombified, right down to the animals and whores. Adding in hours of gameplay, it was the perfect thing to keep fans from moving on to other games. I recently started playing this game and actually put down Catherine in hopes on finding the Four Horses of the Apocalypse. Yeah, that's right. I just said that.
Fallout 3: Broken Steel
When everyone reached the ending of Fallout 3, they were pissed off. They spent countless hours on all the quests only for the game to end. Their pain was healed when Broken Steel came out. It offered challenging new quests, with decisions that could completely change the Wasteland for the better or worse. It took you to the less known places in the Wasteland, but that's one of the reasons that made it so great. It showcased more of what the game had to offer, while offering a few new locations to keep you interested. All DLC needs to have the same effect that this one did.
Mass Effect 2: Shadow Broker
One of the best parts of the Mass Effect series was figuring out who the Shadow Broker really was and what he did. Shepard meets up with some old allies as he goes on a mission to find out who he/she really is. It is exactly what every Mass Effect fan wants. It's three hours of complete heaven, facing off against leagues of enemies. It was the first step in setting the stage for Mass Effect 3. It was perfect in just about every way. Great pacing, epic battles, and a story that kept you on the edge of your seat until the very end.
GTA IV: The Ballad of Gay Tony
What better way to keep everyone talking about Grand Theft Auto then to make it centered around a bodyguard for Tony Prince, proud owner of the biggest gay nightclub in Liberty City. Gay Tony was slipped in right under everyone's noses. It was packed with what makes the series so great. From bringing back parachutes, to golden helicopters, to one of the greatest cast of characters in any video game to date, The Ballad of Gay Tony is definitely one of Rockstar's babies and one of the video game industries finest.